Since Fall my mantel has been finally getting some attention ('bout time!).
When we left for our
H Family 2011 Road Trip
Feb 19th Texas was still in winter mode. When we came back spring had arrived!! Hooray! So time to cut back the dead stuff outside, prep for some planting soon, and change the mantel ;)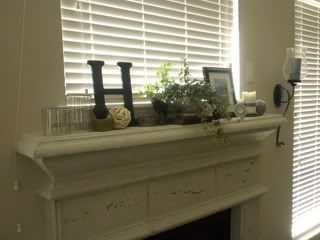 I left the H and the black frame.
Added in some stick/twine balls, a black bird, and some touches of green(ery).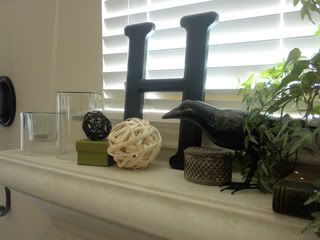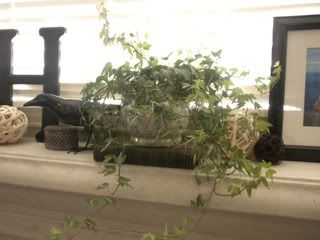 Thought I'd add in just a splash of St. Patricks Day with a picture of castle ruins on the Irish coast, and a four leaf clover from my aunts St. Patrick Day wedding 21 years ago!
I'm happy with it!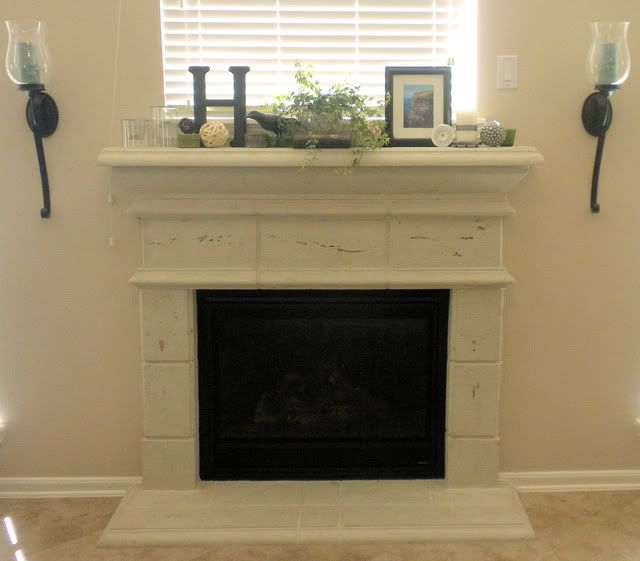 Are you getting out any St. Patrick's Day decor this year since it and Easter are so far apart this time around? I also put a little shamrock ornament on the hook in my kitchen that gets switched out with the holiday/seasons! Nothing too over the top, but enough to give it a little extra pep :)
May your blessings outnumber
The shamrocks that grow,
And may trouble avoid you
~Irish Blessing
Also joining some linky parties for some fun!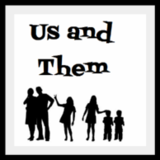 &
Debbiedoos Newbie Linky Party