It's full fledged spring here and we're sure enjoying it! A million little things to do... but what would be something good for the boys to "help" with?
Last year I got one of these herb kits (maybe $4)... yes totally a convenience item. But last year Evan was still so young and into everything. We were so busy, I never even did the kit! LOL!
(geez, look at the pollen coating the table! It's crazy down here!)
Decided to bust it out this year, hopefully it'll still grow! It comes with everything you need, easy peasey!
Jake poured in the dirt...
And here we are with a nice cheesy "finished" picture...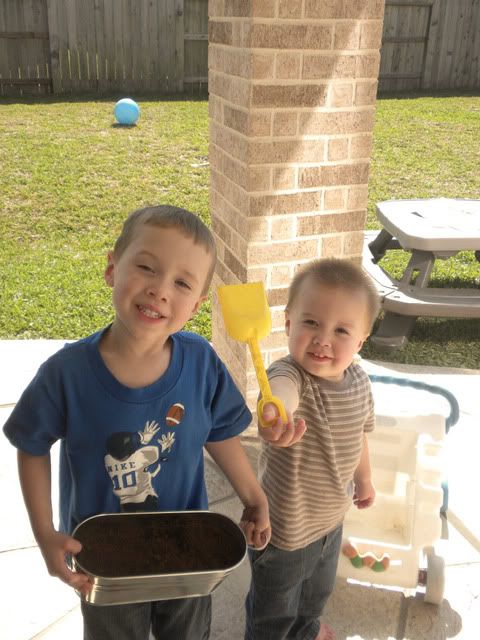 We did this last week and we're already starting to see little green sprouts poking up!
Yesterday we planted all of our flowers (in non-kit form)! Long afternoon... I was filthy and the boys were soaked from playing in the water table! I'll have to take some pics of them soon too!