When we were staying at our fabulous vacation rental in Arizona they had these on the dining room table. In fact, the whole place was very well accessorized! The minute I saw them I thought "Oh wow, I can see these being a good springtime DIY"... what do you think?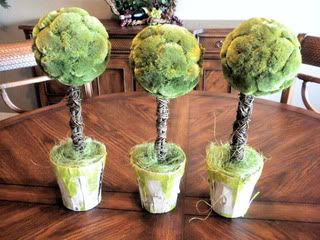 Hmmmmm... My guess is that it would involve a floral foam sphere, about 3 sticks, a small cheapie pot, lots of hot glue, twine/bendable craft vine, bark paper (or something similar), some grass, and then whatever makes up the top... which the fact that it's not moss is what makes it different and more springy... but not sure what those would be... will have to scope out the floral department!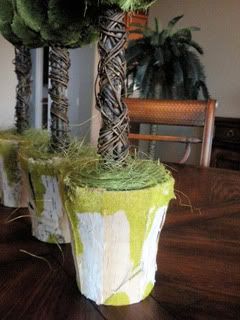 Anyone care to give it a whirl?!?