I'm not sure this is even blog-worthy... but remember
my curtains in the master bedroom
?
I loved that they came with so much length! But by the time we were done with the project I was "projected" out... so the hemming had to wait.
I DID accomplish it finally. Not hard at all (I even left them hung up while I did it!). Cut, iron-on hemming strip, and you're done! Thought I'd show you how easy, in case you were leery at first like I was. I tend to mess things up, and figured since this was easy then I'd really mess it up! Nope, really easy! See....
Cut (I didn't even measure just eyeballed)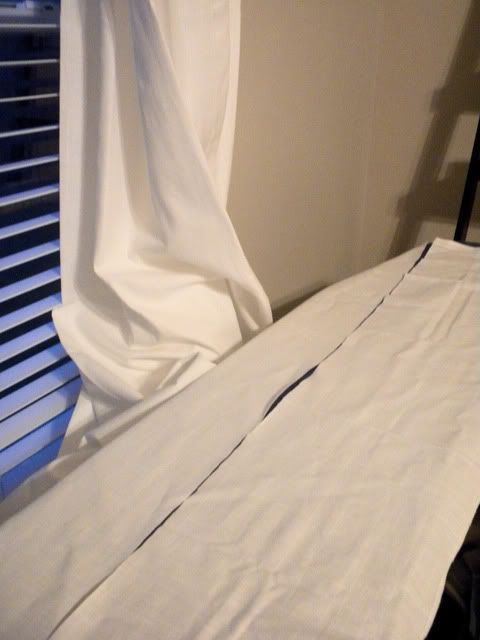 Then lay down the iron-on hemming strip, fold up the fabric and iron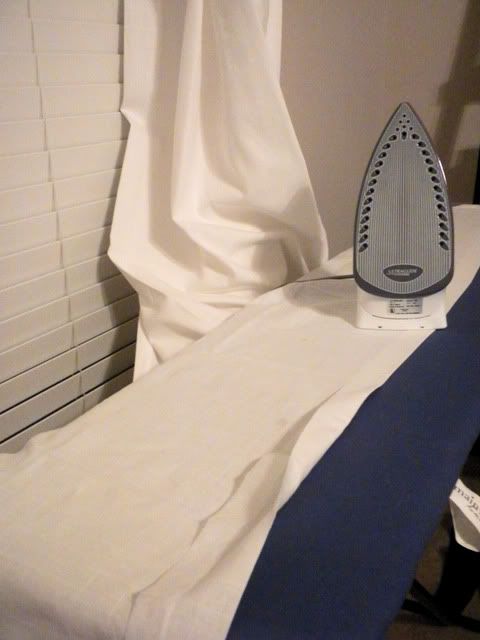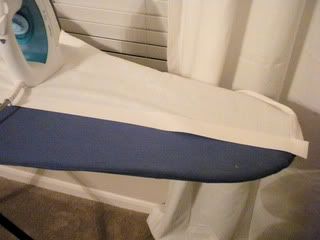 In looking at the after pic (rather dark, sorry had to put the kids to bed in the middle of my project!) it doesn't look that different... but I took about 5" off... leaving more than I originally planned on.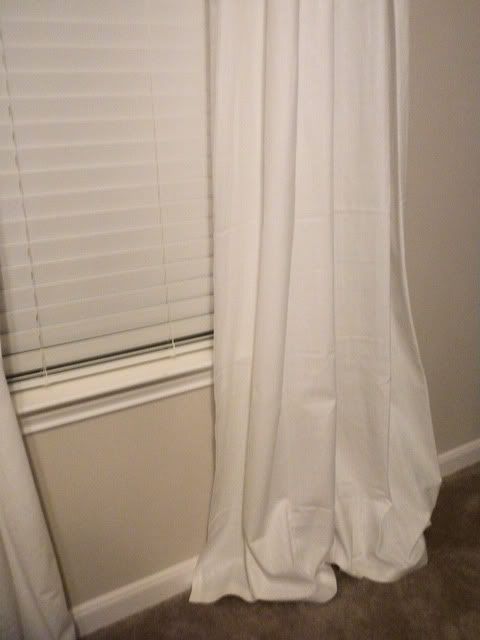 Since I read it WILL shrink and I haven't laundered them yet and figured all it takes is some grubby hands/faces (have a lot of those around here no matter how hard I try not too!) to make contact and they'd be done for. So I left some extra length in case I have to launder them in the future.
Nothing drastic, but it does make things feel more "finished" in the space!