Ever since
my first go at making a tshirt necklace
, I wasn't as thrilled as I wanted to be. Come to find out the shirt wasn't the best material for it. You really need a good ole cotton shirt!
So round two! I didn't take many pics for a tutorial because it was during the boys naps and I was just in the zone! But WOW I love the results a hundred fold this time! Just google it and you'll get a ton of amazing ideas!
Started out with a plain ole maternity shirt that was always too short. It never covered my expanding belly and I usually just wore it to sleep in. So if I ever get pregnant a third time, I doubt I'll miss this shirt too much!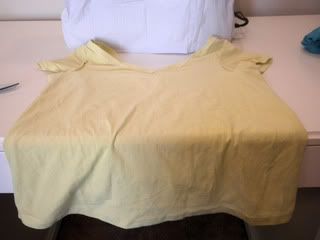 I liked the color, so it got chopped! Did the same as before cut off the bottom hem, then cut the shirt into no bigger than inch long strips (cutting them to include the seams to make a circle). Varying widths make the necklace more interesting I think! Pull at all the strips to make them curl up and get longer.
This time I cut 2 of the circles, added a yellow wooden bead, then cut some excess off and then sewed them to a third tshirt circle (where a seam was already) to include in the necklace!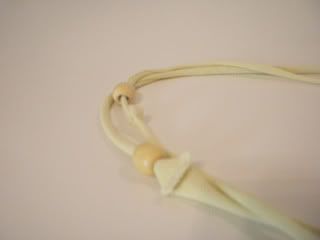 I
LOVE
my new necklace!!! (I took two more circles and really stretched them, then looped them around my neck to make a bit more of a tiered look)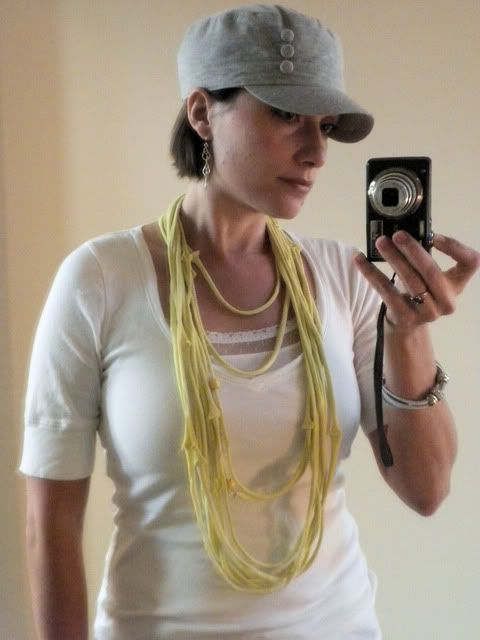 I'm so happy with it, I think I'll link up to a couple linky parties! If you're visiting from these parties, thanks so much!!