It's been baby steps but so far in the foyer we've gone from the "ballroom" look
To "It's a start" (you can read about that mirror transformation,
here
)
To "Now it has some function"
And now "Maybe a little personality"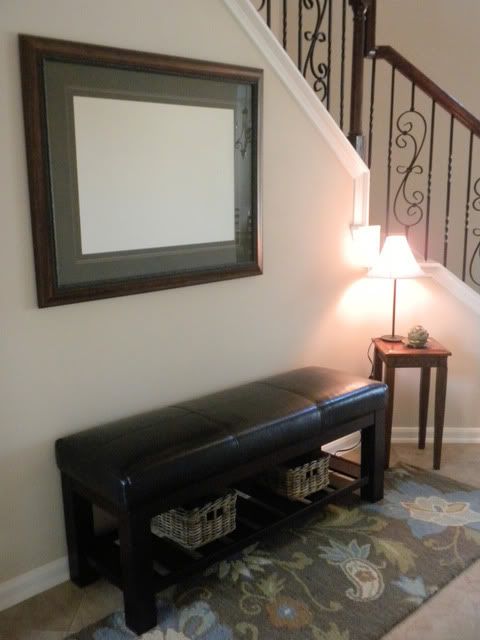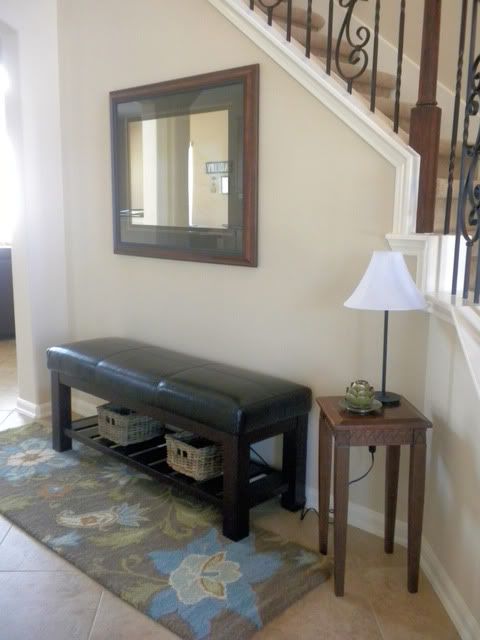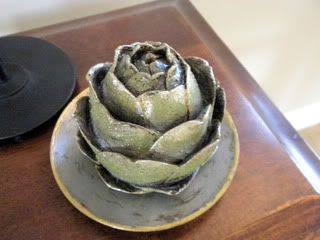 Got the runner on sale at Target for $80... more than I wanted to spend... but it was exactly like what I was looking for colorwise. I snagged that cute little artichoke from our side tv console cabinets. I still want/need a wrought iron coat rack to put on the left, a colorful little picture to hang to the right of the mirror and a plant would be good too! Oh aaaannnd the lamp, still gotta jazz up the lamp! Almost there ;)
But WAIT... why do I have this overwhelming urge to paint that little table??? A nice warm gray perhaps??
Geez, I post so much about such little changes in this space I think I should start calling it the "Foyer Series" :)