I already had an
Early Spring Mantel
, but with Easter 2 weeks away it was time to change it up a bit.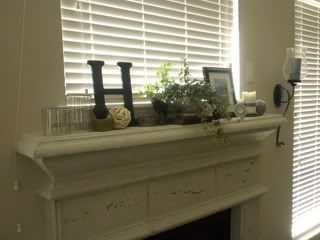 Honestly, I really liked it and didn't want to change it... but I really couldn't leave shamrocks up, ya know? So I messed around with it for a few days. I wasn't really feeling any combo or anything I did... but finally was happy enough with this...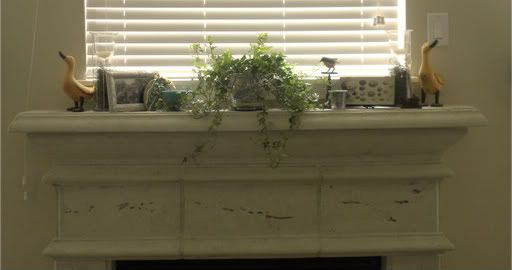 I know it's just screamin for some height, like budding branches in a pitcher or vases. But my goal is always to do my mantel changes at no cost! Getting them from outside wasn't an option as everything has budded and now has a full thing of leaves! I also felt like I couldn't go pale with my accessories as many wonderful mantels are decorated for spring since I have such a pale fireplace & wall (and yet again, can I complain how much having a window there changes things!?).
There are a few little Easter-y type goodies in mixed in there without being too much, I think.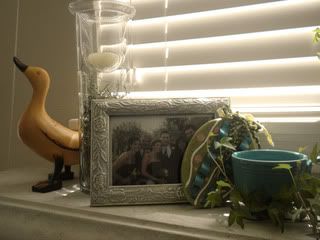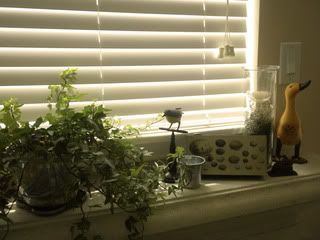 Ever have that happen? The creative mojo just doesn't come to ya when you want it to?
Thought I'd link up with Beth's Spring Mantel Party, even if this edition of my mantel isn't my fave! I still like to see what everyone else is doing, only fair to share too... the good and sometimes not so good ;)