When I was decorating for Easter last month I remembered a project I've been wanting to do since I saw
http://www.centsationalgirl.com/
do this at Christmas. I liked it so much I couldn't wait until Christmas! Why not Spring? Totally lovely, no?
I was out one evening running errands and it was too late for Hobby Lobby, so I went to Michaels. Then like everything I seem to want to do they were out of many of the letters I needed to spell out "SPRING". I was finally able to do it by using ones of different styles (I had my fingers crossed this would work). I'm sure I looked kind of silly in the store trying to configure this!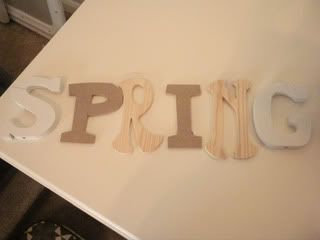 Then I wanted them to be in tell-tale Spring colors.
Added some ribbon leftover from some Christmas decorating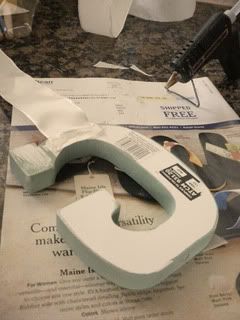 Now time to hang up!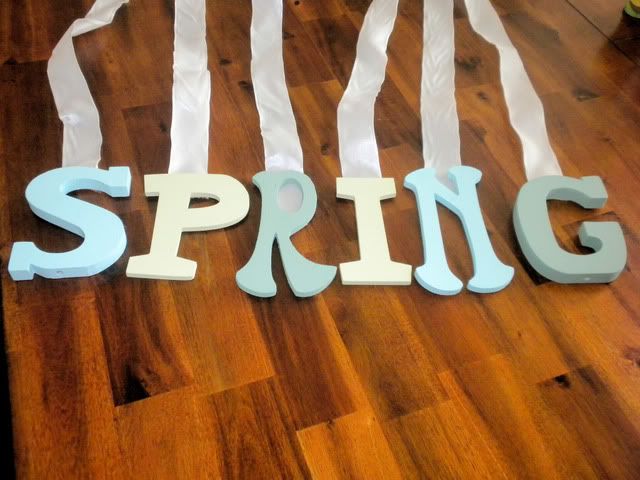 I could do it on top of my china cabinet like Kate did or it'd work on my mantel too!
(oh look you can see my
fabric scraps wreath
! loooove this thing, I NEED to make a summer one now as it hurt my heart to take it down)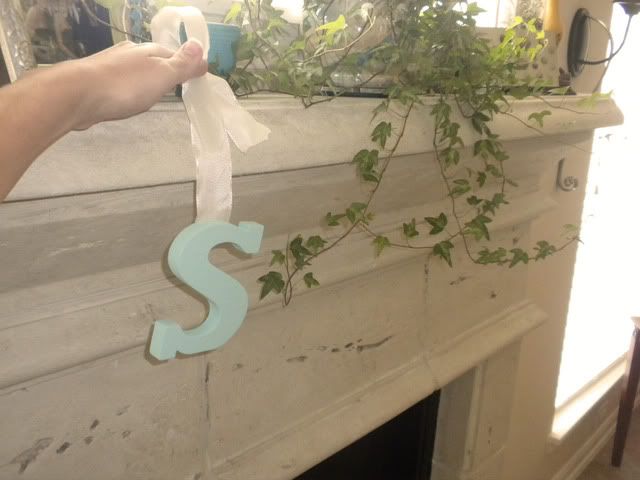 However, I then tried to hang them up and they were way to heavy to just have my light mantel stuff holding it up. It was going to require a lot more forethought and planning. I was in a rush by this point (Easter was the next day - it took me embarrassingly way too many days to do this simple project - oops!).
Into the Easter rubbermaid they go waiting for next year's plan :)
But you can see the potential, right? Could work for lots of holidays... "Fourth or USA" for the 4th of July, "Spooky or Boo" for Halloween.... oooor, you could do your last name, or "birthday" and put it up for the kids special days... or.... (okay, I'll stop!)