Remember when a friend and I made my kitchen curtains for the other house last year? If not, you can read about it again,
here
:)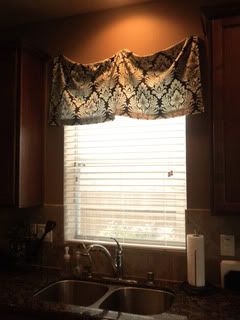 I put them up in the new (to us) kitchen yesterday!
I did it in the usual "mistreatment" manner.... tacks! I did put them up a little different, looking bit more pleated. It looks really good in the space, how happy am I to be able to reuse them so nicely!

Before/During:




Please excuse the peripheral mess... I'm not one to stage pics ... you're literally seeing one step at a time around here!