Overseas travel and specifically traveling to and in London, UK!!
Fingers crossed Greg and I are planning a trip for this summer. Our first vacation together EVER. I know, it's been 12 years and we've only gone on ONE vacation together...
our wedding in Wine Country back in 2005!
We've always been either saving for something or the boys were too little. First we saved to build our first home and for our wedding. Then we were saving for our first child, and for me to be able to stay home. We broke free of a lot of debt. Then we had a couple years in the one income world with not as many extras. Then saving for the birth of our second child. Then paying for the surprise adoption of the twins. During all this still maintaining a saving for us (that we don't touch) and college savings for the boys. It's just been a financial and busy busy whirlwind! ALL for good things, and we've taken some fantastic family vacations...
New Orleans, Gatlinburg
,
San Antonio, Arizona
, and lots of road trips to see family. Still we both really yearn to go on an adult vacation together! Right now I feel like we're really in the muddy trenches of parenting, it'd be nice to dust off and reconnect.
I know most normal people go to a pretty white sandy beach and let the waves lap at their feet while drinking fun drinks and bask in the sun.
Don't get me wrong we DO want to do that too... we just both want to go to London MORE. If this is our first big vacation in 12 years, who knows it could be another 12 before we go again. And it's kind of a treat to ourselves after the severe ups and downs of the last few years.
So I'm 99% sure we're set on London (but MAY be convinced otherwise if compelling enough or makes more sense). So here's the other embarrassing fact... neither of us has really been outside the US. Please be kind about this, I know so many of you are world travellers. We both weren't blessed with the opportunity. I've been to Mexico and the Virgin Islands and Greg has been to Canada... we're so ready to spread our travelling wings a bit.
While I think we're pretty well travelled as far as the states go (even with kids in tow!), we're going to need some help for overseas travel. First we both need passports! So hoping to start that process sometime this month.
A huge thing is how to plan our trip and see what we want to see.
Seems like a lot of what's on our "must see" list is in London or Southern England.
London Bridge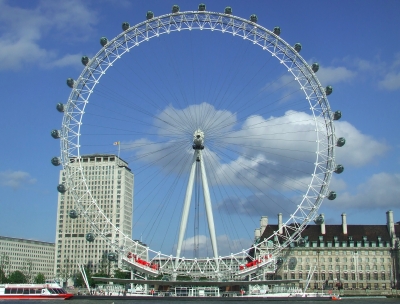 The London Eye
Big Ben
Westminster
Victoria & Albert Museum
Hyde Park
Buckingham Palace
Stonehenge
Southampton/Fawley area (always an option to get transferred there, would be nice to see to fill my curiosity)
Hever Castle
The Cliffs of Dover
Possible Ferry to Calais, France? Normandy would be awesome, but not enough time for sure!
And I'm sure others, but those are the ones I can currently recall at this moment while typing ;)
Now the only way we can make this trip is by the support & help of Greg's parents and sister to come watch the boys. So they have to fly in and out... so we have to try to leave a bit of a buffer from when we leave & get back in case of one of us having delays. At my best guesstimate it gives us 5-6 days? I know that's not the best when looking at overseas travel... but it's all we have! Gotta make it work!
Can you help us? Please!? I'd love any tips, tricks, ideas, and been there done that... or heck just tell us EXACTLY what to do ;)
I think we'd like to do stuff on our own. But we're not totally opposed to tours or a group thing if it's the most advantageous. Those double decker hop on hop off type tour seem pretty inclusive, interesting if not a bit iconic ;) Do we book this stuff on our own? Use a travel agency? AAA?
Where to stay? Hotels? Bed & Breakfasts? Hostels (I'm to old for a typical hostel, but I think we could manage the ones that your have your own room and bathroom).
I would LOVE to hear from you! Thanks a bunch!